Workshop: "Reaching Young Adult"
We are offering free "Reaching Young Adult" round table discussions and workshops to churches, schools, and ministries to answer questions such as:
Who defines the "Millennial" or "Gen Y" generation?
How many young adults are active and engaged in their faith?
What influences and motivates this "Millennial" generation?
How are young adults a key ingredient for a breakthrough movement for the Christian faith?
What inexpensive, effective, and strategic plans can be implemented to reach young adults for Christ?
How will God use "Millennials" to reach this country for Christ?
In addition, we welcome informal discussions about training and discipling young adults. We know that trained young adults will help us reach more young adults.
SEND staff leaders and graduates are available to visit you in person and conduct Reaching Young Adult events starting mid-August through November. Telephone and Skype discussions are available as well. We offer this to you at no cost.
We look forward to discussing how we can help each other in working with young adults. Sign the interest
form below to get started.
PO Box 145
Corunna, IN USA 46730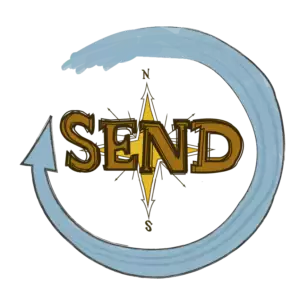 A ministry initiative of Church Doctor Ministries