As you may know, SEND young adults go on an international mission trip to cap off their 10-month experience. This year, we are taking our farthest trip to find ourselves in Cape Town, South Africa. This trip will take place May 19-29, 2019. 
May is fast approaching, and we are getting excited to travel and serve with a ministry that is doing life-changing work in some very broken and hurting places in South Africa. We met the leader of the Message Trust in England many years ago; he then got us connected with the leader in South Africa. We are looking forward to being able to partner directly with the South African branch of this ministry for the first time!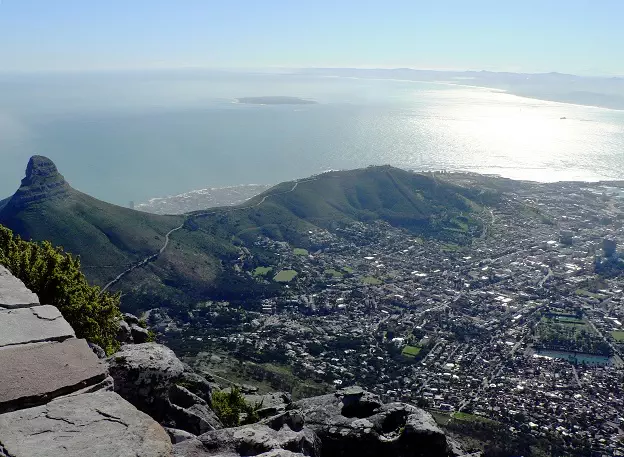 The Message Trust is passionate about reaching youth at risk in prisons and gangs in Cape Town with the good news of Jesus Christ. Its vision and mission is "to raise up generations of urban heroes, creating opportunities for tens of thousands of urban teenagers and young adults to hear the good news of Jesus in word and demonstrated in action." We will have the opportunity to work side by side with the mission teams in prisons, schools, and the community. The Message Trust is making a big difference in its community, and we are blessed to be able to join the work that is being done while learning more about how God is moving, working, and blessing in another country and culture. 
As we prepare for this mission, there are two ways we ask that you would prayerfully consider supporting us: 
Financially
We are in the midst of raising $14,000 by May 5, 2019. We believe that God owns it all and we are the vessels He uses to fulfill his mission, so we are trusting that He will undoubtedly provide for this goal. If you feel led to join us in this mission by giving in this way, a gift in any amount would be greatly appreciated. Use the donate button below to make an online secure donation.
Prayerfully
While money is important to get us there, we strongly believe that prayer is such an important aspect of support as well, especially when taking an adventure in international missions. We would be so thankful if you would join us in praying that God would be present with us every step of the way and that we would be able to be used in big ways to serve those around us. 
We value your investment in this ministry, and we are so thankful for you. We can't wait to report back on what God has done through your gifts and prayers. God bless! 
Sincerely,
Sarah Kolb, SEND Movement Leader
Church Doctor Ministries is a member in good standing of The Evangelical Council for Financial Accountability. Contributions are solicited with the understanding that Church Doctor Ministries has complete discretion and control over the use of all donated funds.