Ignite 72 is an initiative of SEND North America.
Ignite 72 is inspired by Luke 10:1-2 when Jesus gathered the wider group of disciples (Jesus' 72) to train, equip and send them to every town to share the Good News of Jesus.
Ignite 72 is to inspire, equip, and "SEND"  teens back to all the cities and towns of northeast Indiana to reach all with the love of Jesus.
Our speaker is Pastor Brian Spahr
Who can come? 7th-12th grade and any youth leaders are welcome.
What to expect? You will hear inspiring teachings about being a follower of Jesus and how to share your faith with others.
You will experience hands-on mission in Fort Wayne, Indiana.
There will be time for games, good food, and craziness!
When? Saturday/Sunday — April 22-23, 2017  
Where? Come2Go Ministries, 323 W Baker St, Fort Wayne, IN 46802
Arrival time: Saturday, April 22 @ 10:00am
Pick up time: Sunday, April 23 @ 11:30am
When do I sign up: Today! Please fill in the registration form to reserve your spot!
Cost: $25 includes food, fun, and everything!! Please pay on arrival
What to bring: Bible, notebook, semi-casual clothes, toothbrush, toothpaste, sleeping bag, and a pillow.
Questions: Contact Sarah Kolb at 1-800.626.8515 or sarahkolb@churchdoctor.org
PO Box 145
Corunna, IN USA 46730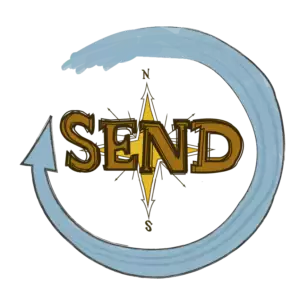 A ministry initiative of Church Doctor Ministries